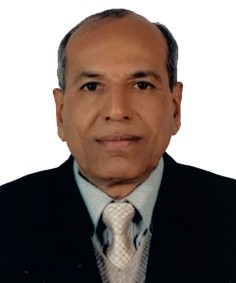 Madan Bhandari Memorial College has become the forefront of higher education in Nepal. The college has achieved a glorious, exciting, and stimulating center of learning to promote quality education envisioned with "Excellence in Leadership for Transformation". It is the outcome of robust and sincere efforts of the college management committee, founders, results-oriented faculties, motivated supporting staff, laborious students, and other stakeholders for the past 22 years. Its well-furnished and techno-friendly classrooms, workshops, research laboratories, resourceful e-library, periodic publications, research-based teaching-learning pedagogies, own frequency modular radio transmission along with well-equipped audio-visual studio, a significant number of scholarships for the needy and meritorious students, guest lecture series, centrally located college campus with good connectivity to the whole of Kathmandu valley are some of the specialties of the college. Apart from mainstream academics, proactive participation on leadership and personality development programs, co-curricular and non-curricular courses, on-the-job training, field visits, and community service programs ensure that the students are well-versed with critical analysis skills and decision-making in their careers. It is my firm belief that our past and present students experience a unique teaching-learning environment and can realize the difference.
Our successful alumni have always encouraged us for the sustained development and growth of the college. Thanks for their continued support.
The college uses its academic information system software and online social media for collaborative learning in the knowledge domain. It has facilitated students to be more creative, dynamic, and research-oriented. Collaborative learning will also significantly impact interactivity with peers, teachers, and online knowledge-sharing behavior. In this context, I want to appeal to all potential students aiming to pursue their future academic endeavors choosing Madan Bhandari Memorial College.
Ramesh Chandra Paudel
Campus Chief